v7.0.42 adds Price Change Alerts in quotes
With release v7.0.42 we've introduced a Price Change Alert feature for open quotes.
Sell and cost prices flow from the accounting system to Legrand CRM. When you open an active quote the Legrand CRM application performs a live check with the accounting system to retrieve the latest average cost and sell price data for every line item in your quote.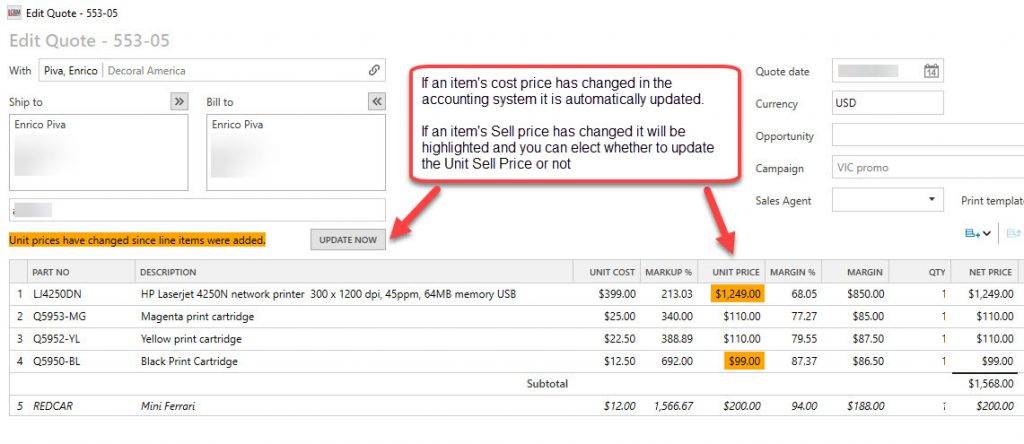 If a line item has had a change in cost price this change is automatically applied in the quotation to ensure accurate margin calculations.
If a line item has a different unit sell price in the accounting system this change will be highlighted but not applied in your quotation as you may have a quote validity date or a price protection policy that prevents you from immediately applying the price increase. Clicking on the 'Update now' button will apply the sales price increase on the highlighted items.

At the time of writing the Price Alert feature is supported for QuickBooks Enterprise and MYOB EXO accounting systems.